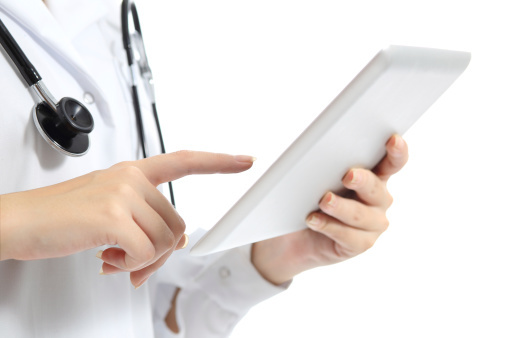 The healthcare landscape in the US is changing, and these changes present considerable challenges to traditional pharmaceutical sales. Today it's about more than demonstrating value to the customer, and that means that pharmaceutical sales training must adapt. Priorities are shifting toward a problem-solving approach that has the potential to make partnerships between pharmaceutical companies and their customers more productive.
One way some pharmaceutical companies are responding to marketplace changes is by implementing account management strategies and transitioning away from the traditional structure made up of regional managers. This requires new ways to reach decision-makers involved in determining, for example, which pharmaceutical products end up in formularies. A "key account manager" approach may fulfill this need for many pharmaceutical companies.
Key Account Managers
Key account managers target groups of customers within (for example) hospitals, care homes, and pharmacies with the aim of increasing company access. Because this work requires go-getters with great interpersonal skills and the ability to work with a range of people within an organization, pharmaceutical sales training may have to make appropriate adjustments.
A key account manager is responsible for creating plans based on accounts and considering long term goals of a portfolio of products rather than a single drug, the way sales reps traditionally have operated. These professionals have to develop long term relationships with customers, drafting contracts and guiding initiatives on an account rather than regional basis. One main goal is getting products onto formularies.
What Does an Account Manager Strategy Require?
A successful account management strategy requires the hiring of people with skill sets outside of traditional sales. Pharmaceutical sales training must train these professionals to speak to customers differently than sales reps have traditionally, and this should ultimately allow account managers greater scope over their territory and accounts. The account manager is the leader of a cross-functional team and has to be involved with coordination of marketing, sales, and medical data so that the right message reaches the right person, and so all messages from the company are consistent and coordinated.
This strategy also requires prioritization of accounts, and pharmaceutical sales training must reflect this as well. The account manager has to pay special attention to key accounts and their needs. Accounts with the potential to pay off given the proper attention are prioritized over accounts where there is little potential for influence. Identifying and working with key decision-makers in physician groups and hospitals helps the account manager influence actions not only within these physician groups and hospitals, but also in the decision-makers' larger sphere of influence.
Does This Mean No More Traditional Sales Reps?
This doesn't mean the end of the era of traditional sales reps, however. Even with a key account strategy, companies will continue to employ sales reps for their value in creating "pull-through" demand. Even when they use a restricted formulary list, physicians, pharmacists, and nurses have some discretion in their prescribing habits, so the need for traditional sales reps remains. But pharmaceutical sales training for these reps will need to adapt so that the reps are working in conjunction with account managers (and other team members) to deliver products to customers.
A transition toward a key account management strategy for pharmaceutical companies recognizes that the conversation is shifting from talk about pharmaceutical products toward discussion of customer needs. Creating consensus on what has to be done and then making a plan of action will be necessary, as will changes to pharmaceutical sales training. In today's healthcare environment, product innovation and differentiation will no longer be dominant drivers for success. The pharmaceutical and life sciences companies that stand out will be the ones that find new ways to create value in an increasingly complicated "ecosystem" of providers and payers. For many companies, creating that value involves a shift to an account manager paradigm.
At CLD, we design and deliver custom pharmaceutical sales training materials that empower your reps with the skills they need in today's changing healthcare environment. We are proud to be on the leading edge of helping companies like yours adapt to these changes, helping trainers develop sales reps and account managers that can navigate the healthcare ecosystem and deliver results. If you'd like to find out more, feel free to contact us. We look forward to hearing from you.