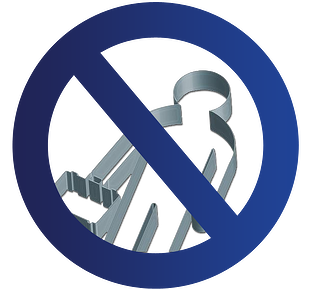 If you were to take a poll of pharmaceutical representatives and ask them what the most difficult part of the sale is, most would say the CLOSE. Closing can be challenging in pharmaceutical sales as there is no clearly defined "sign-on-the-dotted-line" grand finale to the sale. Instead, pharmaceutical selling is based on a continuum of calls where each call builds off of the last in a cycle that lasts as long as the pharmaceutical representative's career in a particular territory does. In order to execute this call continuum effectively, and set themselves up to close for business, representatives must be trained to pre-call plan before each and every call.
Representatives need to be able to plan for exactly what they are going to close on in each call, as each call's objective varies depending on previous interactions with a physician. In one call, a representative may need to close for more time to explain a new product to a physician who barely has time to sign for samples. In another call, a representative may close for trial on a small group of patients defined during the sales call. And in yet another call, a representative may close for expanded use and advocacy once the physician has become comfortable with the medication. Because the goal of each close can be very different on every call, there is a need for representatives to be trained to effectively pre-call plan for each call individually and execute the call continuum.
The essential steps in the pre-call planning process involve utilizing all of the resources at the representative's disposal such as physician prescribing data, formulary data, and post-call notes (when available) that inform of previous interactions with the physician, and that physician's prescribing habits and formulary opportunities. Effective pre-call planning utilizing these resources allows the representative to have a snapshot of what the physician's practice looks like, identify opportunity, and prepare for potential objections. Post-call notes, when available, also allow the representative to pick up the conversation where he or his counterpart left off to ensure that the conversation and sales continue to move forward. This prevents "cookie cutter" sales presentations and "data dumping" and enables representatives to use the limited time they get in front of physicians to move the call and conversation forward. In turn, this helps to make the conversation during the sales call more natural, leading to a more natural-feeling close, for which representatives can follow up and hold physicians accountable in future calls.
CLD creates workshop training for pharmaceutical representatives that includes detailed physician scenarios and pre-call planning based on these scenarios. The scenarios can provide call information such as: what is known about the physician from previous calls, what his major objections are, what his prescribing habits are, market data, and what formulary opportunities are present in that office, among other information. The way in which CLD puts these scenarios together ensures that representatives are not practicing "cookie cutter" sales pitches with "standard" selling scenarios — the scenarios are real world, and require that representatives plan their calls ahead to effectively deliver their role plays.
Because pharmaceutical sales does not fit a "one-and-done" selling approach, representatives must truly understand that in order to build and maintain long-term selling relationships with physicians, they must be able to pre-call plan and carry the call continuum forward on each and every sales call.