E
very business understands the importance of training and skills development. With pharma sales training, the importance is even more pronounced, due to the technical skills that are required along with necessary sales skills. Changes in technology and in the healthcare industry have caused pharma training needs to evolve rapidly in recent years, and a new report shows that businesses that link learning to business performance are the most effective in their industries.
Global management consulting firm McKinsey & Company recently published results of a 2014 survey on maximizing capability within organizations. The survey included responses from nearly 1,500 executives across a range of industries, company sizes, and specialties. Their findings shed light on what sets outstanding businesses apart from their competition in terms of training and skills development. Here are some highlights.
Top Performers More Willing to Use Innovative Training Methods
The McKinsey survey found that respondents from the most effective companies were more likely to use a variety of training interventions, including novel and innovative methods. However, even high-performing companies admit there is room for improvement in adopting innovative training modalities.
Executives in India, a fast-growing economy with pronounced needs for skilled workers, were most likely to report using innovations like experiential and digital training methods. Customer demand and strategic planning are strong drivers of adoption of these innovative methods to fill skills gaps not just in India, but across the board.
A Strong Partnership With HR Increases Training Effectiveness
Another finding that could have implications for those in the pharmaceutical sales industry was that the most effective organizations have effective cooperation between business units and human resources when it comes to skills development and training. Such cooperation reinforces the importance of training and aligns training objectives with business needs. The survey found that among the highest performing companies, 40% of respondents said HR and business units "co-own" learning, compared with only 14% of other companies. Effective companies reported a more structured approach to developing methods and procedures for skills building.
What Effective Capability-Builders Do Differently
Buy-in from HR wasn't the only thing that set highly effective companies apart from others. Effective companies were almost twice as likely to "encourage employees to develop their skills continuously." They were also more than twice as likely as other companies to institutionalize learning and sharing of best practices and use a knowledge management system to support continuous improvement. In other words, they weren't happy with simply implementing programs; they insisted on measuring their effects to make sure they were working.
Metrics Are a Challenge
Metrics are a concern and have grown in importance since the last McKinsey survey of this type, in 2010. More than half of executives surveyed said that metrics were important in formally linking skills employees learn in training programs with individual performance. Twenty percent of respondents, however, said their organizations didn't measure the impact of their learning programs at all. In a pharma sales training environment, this would clearly be unsatisfactory. The most effective companies in the recent survey put more emphasis on metrics, and not surprisingly, they reported better results than companies that didn't emphasize metrics.
McKinsey Report Recommendations
Looking ahead, the report makes three important recommendations. First, systematically identifying the capabilities that can have the biggest impact is essential to building strong capabilities. Objective assessments can help companies measure skills gaps compared to industry peers and more accurately predict the financial impact of addressing those skills gaps.
Second, McKinsey recommends designing and delivering learning to tailor learning programs to specific employee strengths and needs rather than trying to shoehorn everyone into the same training program. Naturally, training for pharma reps must fulfill certain requirements for every participant, but approaches like digital learning allow training to be more custom-tailored and take into account current skills levels and specific employee needs.
Finally, the report recommends aligning training with business performance. Skills building can't happen in a vacuum, and nowhere is this truer than pharma sales training. Aligning training with specific business performance objectives ensures better buy-in from company leadership, and employing metrics to measure the outcomes of training programs helps ensure training resources achieve maximum return on investment.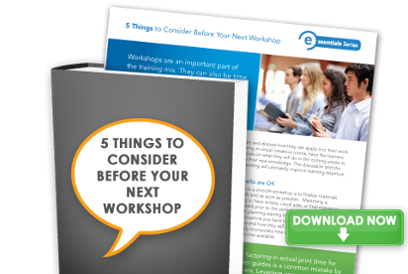 CLD, Inc. is a leader in pharmaceutical sales training because we have long understood the importance of linking skills building to business performance in the pharmaceutical industry. We're also leaders in training innovations including e-learning, mobile apps, and gamification, tapping into technology to offer custom training that delivers maximum effectiveness. We invite you to contact us at any time to learn more. We would be delighted to answer your questions and engage in a productive conversation about your sales training needs.