Pharma and biotech are data driven businesses. As we look back at 2014, there is no data set more simple or compelling than the number of FDA approvals in a given year.
How many drugs were approved for rare diseases? How were many new antibacterial drugs there? Our infographic breaks it down.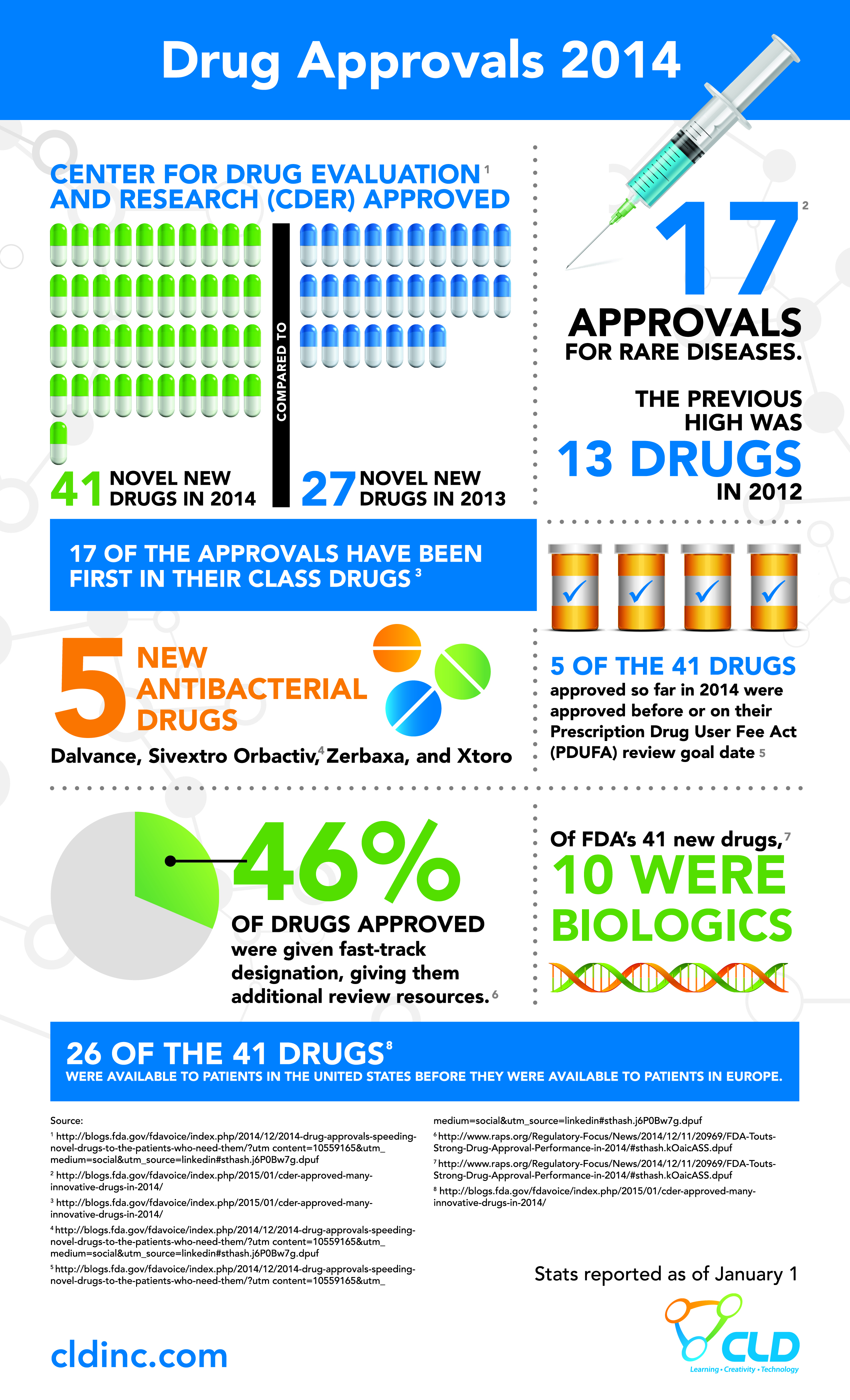 What will 2015 bring?
How many new drugs will be approved in 2015? Will rare diseases continue to fuel future growth? Tell us what you think by commenting below!